Post by indkid87 on Nov 26, 2013 22:23:46 GMT -5
Well it's been quite a long time since I've posted on here so I decided it's about time to reboot it and track the progress I hope to make this winter. I started my Justy project about four years ago, my early progress can be seen here
subarujusty.proboards.com/thread/2506/rallyx-justy-project
The mighty Justy has undergone quite a few changes since then, I'll try my best to get you all up to speed.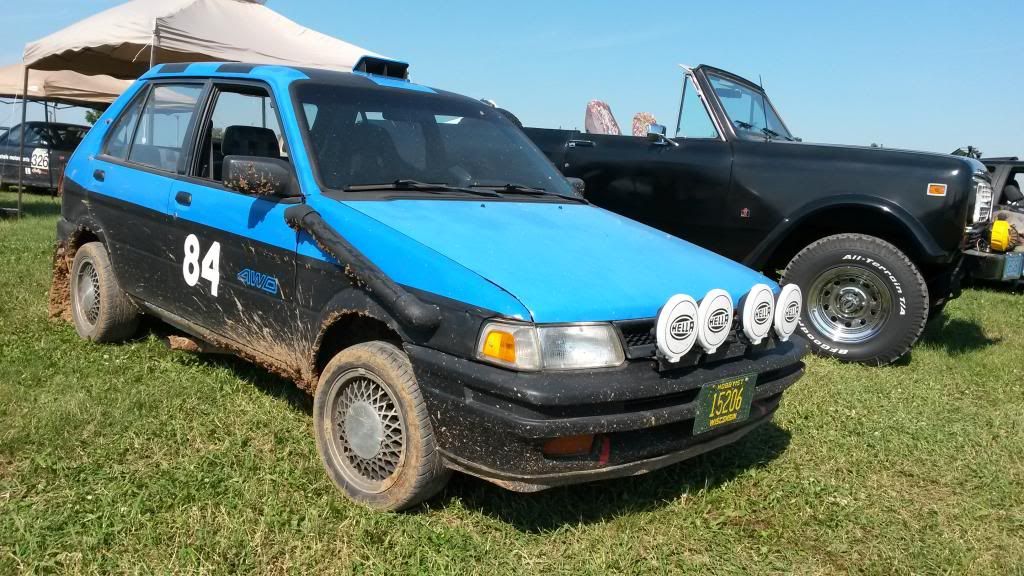 This is basically how the Justy sits now.
It's hard to remember all the mods, some of the obvious ones are the snorkel, mud flaps, front lip, side exit exhaust and it finally has a good set of headlights on it.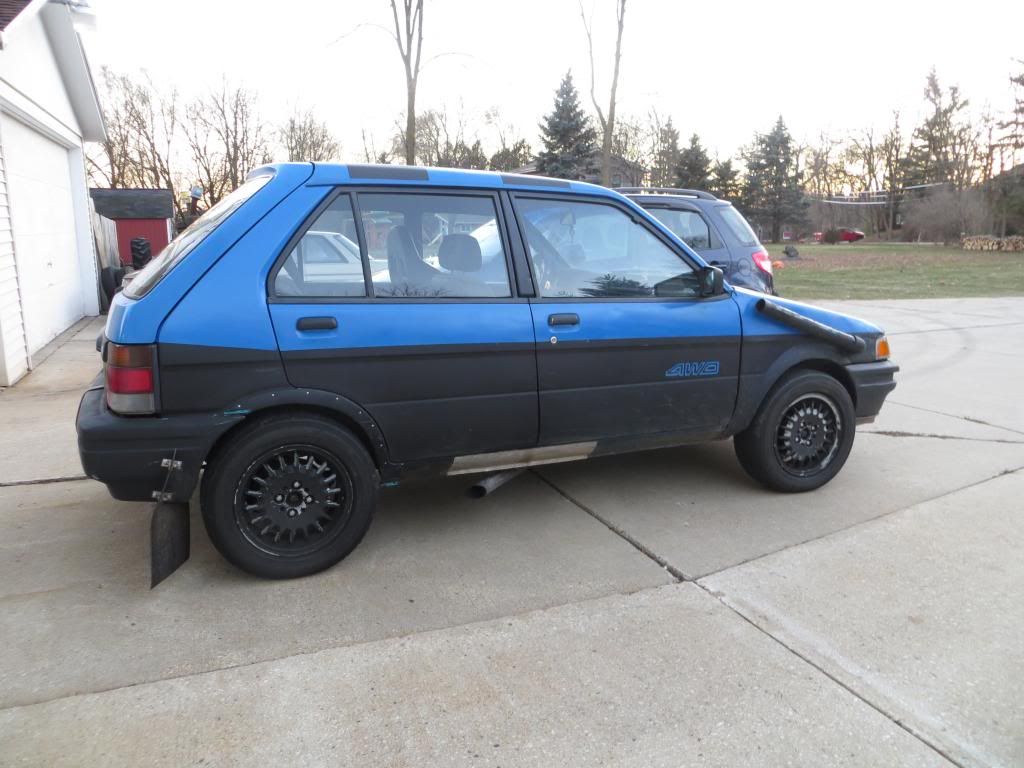 14" BMW bottle caps that need paint this winter.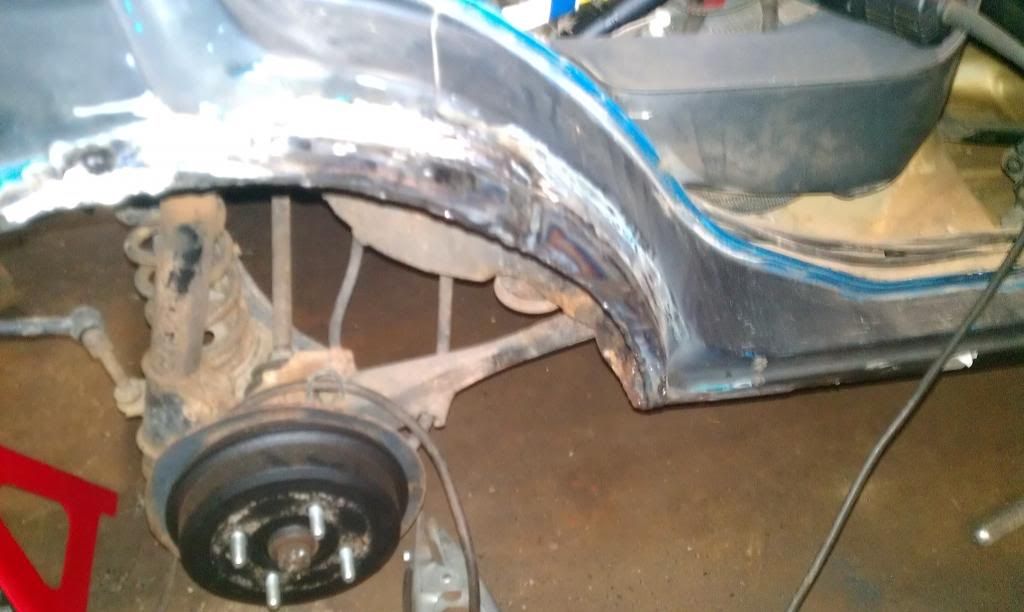 I had to do some rust repair on the fenders and rocker panels.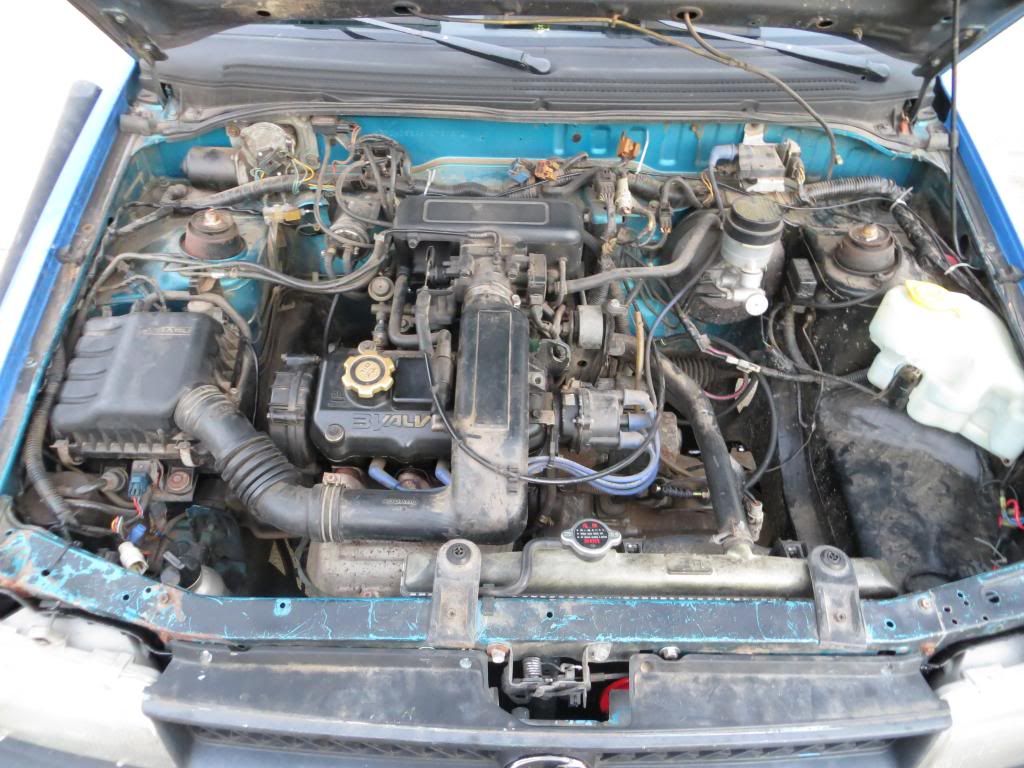 I fully rebuilt the motor, but it is still stock to stay within the stock rallyx class.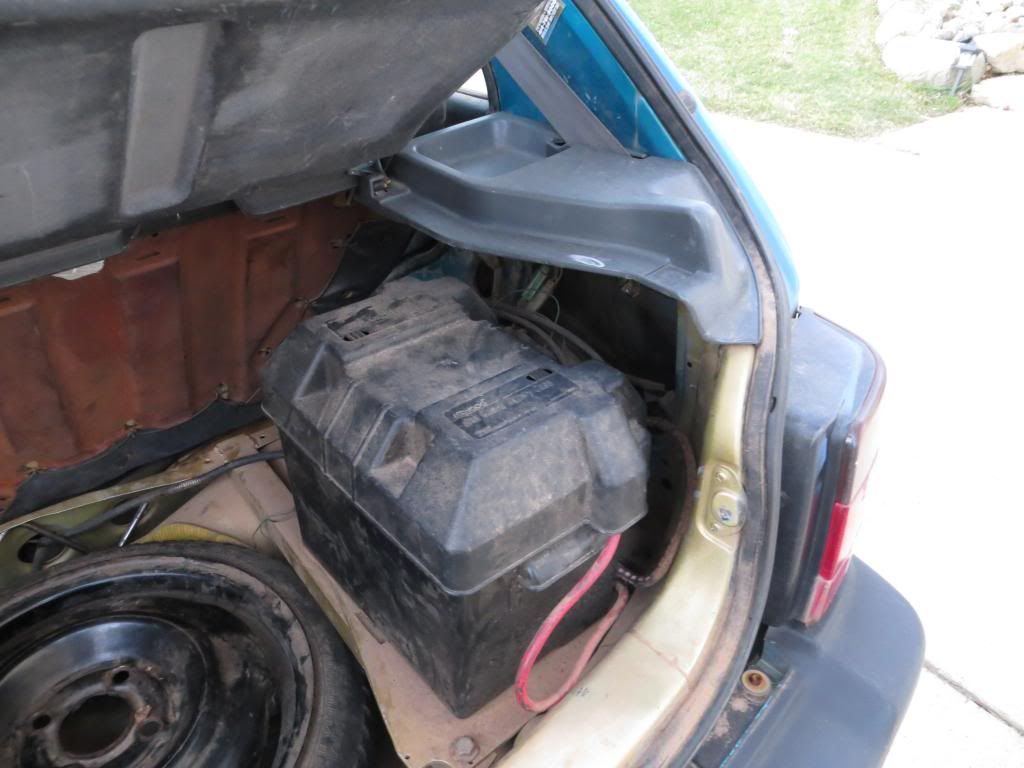 The battery has been relocated to the back.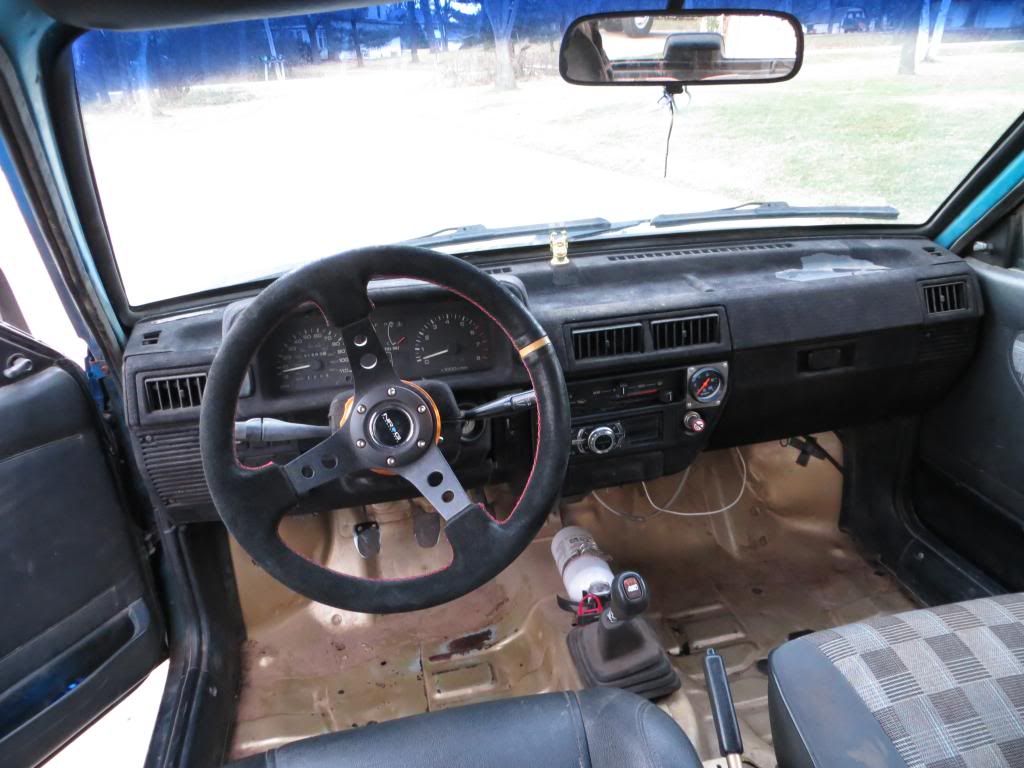 Stripped interior, flocked dash the needs to be redone, NRG wheel and quick release. The shifter has been rebuilt with brass bushings and I have further plans for it this winter.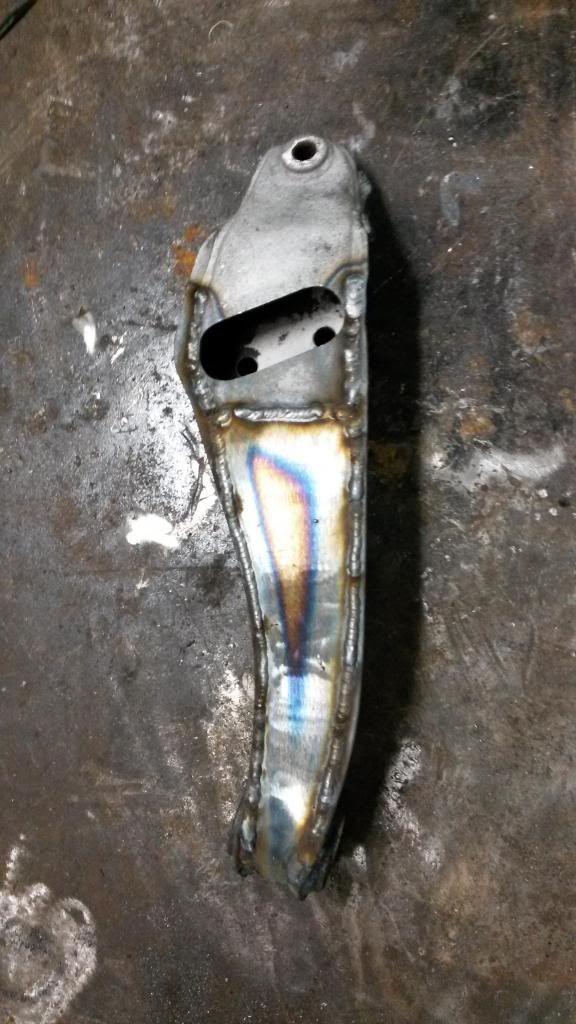 Control arms have been boxed for strength, since I've bent a few sets.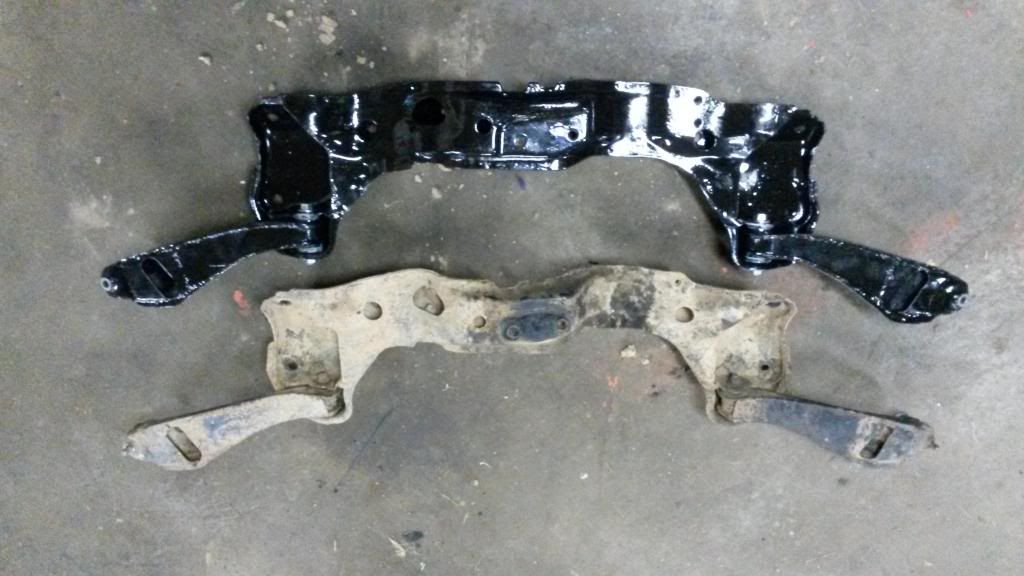 The control arms went into a refreshed sub-frame along with urethane bushings, stainless sleeves and bigger control arm bolts.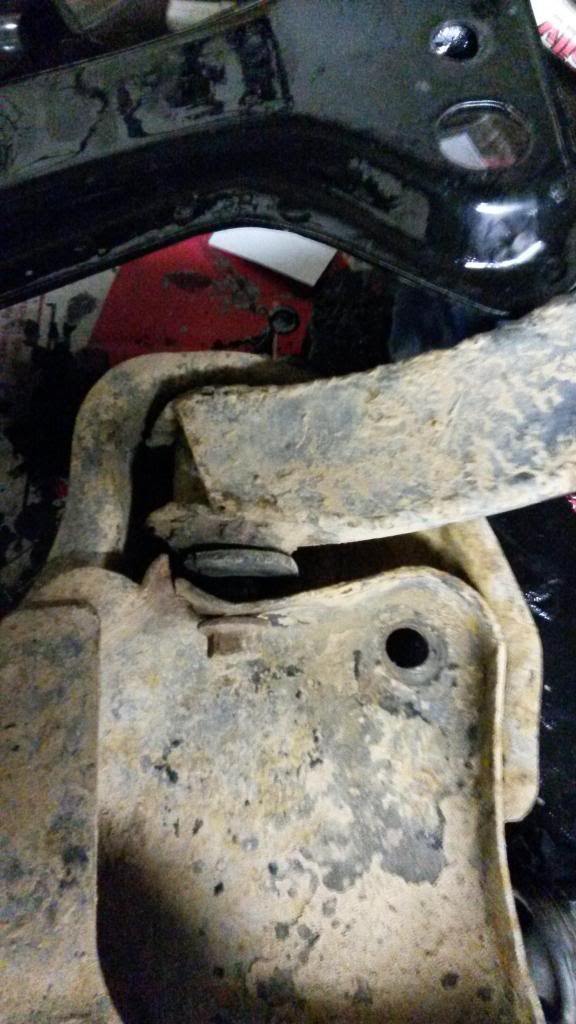 Also an important note for anyone beating on there car as I have, my sub-frame started to bend and tear by the control arm pivot, I plan to reinforce that this winter.
I picked up a really rough parts Justy, I'll probable give it it's own thread because it may become a wheel to wheel ice racing car down the road.
Well that's about it for now, I plan to do a major refresh on it this winter. Including new paint, custom shifter, new seats, rust repair and whatever else I can tackle.
Feel free to pick my brain on anything I've done, I know this Justy like the back of my hand now.