Post by Armageddous on Jun 27, 2010 23:00:00 GMT -5
I wanted to wait until I had painted and installed but I figured this was worthy of an incomplete posting! I have been working on a larger capacity oil pan for the last week in my spare time and am happy with the results so far. The objective is to increase the Justy engine's oil capacity and move the sump away from the bottom of the pan, while also creating a more sufficient drain that doesn't trap crud before it leaves the engine.
The stock pan is small and has a big dent right before the drain plug where junk collects over the years. Also the sump to pan clearence is around 1/16".
I started by removing the bottom of the pan.
Then used a "home made" device to bend the metal which will become the pan extension. The metal I used was 3/16" mild steel which was too thick to bend by hand and required lots of heat from an oxy-acetylene torch.
This is my first piece finished.
This is the main structure complete with the filler tacked in.
For the drain plug I welded on a piece of 1" mild steel, drilled it in place with a drill press then tapped it to the thread of the drain plug. I used a GM 12mmx1.75 drain plug with replaceable gasket and magnet.
Extension complete and tacked on to orignal pan ready to be welded.
The dreaded leak test! Please note there were only 2 pinhole leaks! Word of the wise, do NOT use water to leak test unless you plan to blast compressed air at the weld. Water has a high surface tension and will not always get pulled through small holes by gravity. A good alternative, which I used, is varsol solvent.
A couple pics of the pan in it's current state. No leaks and ready for bead blasting and paint!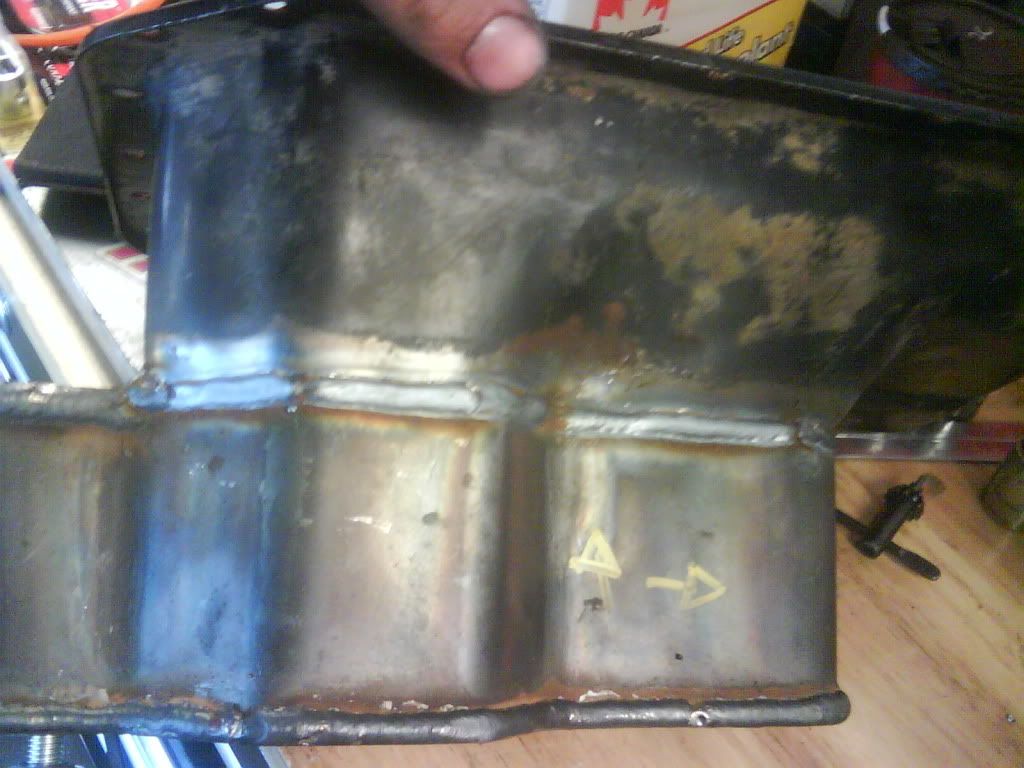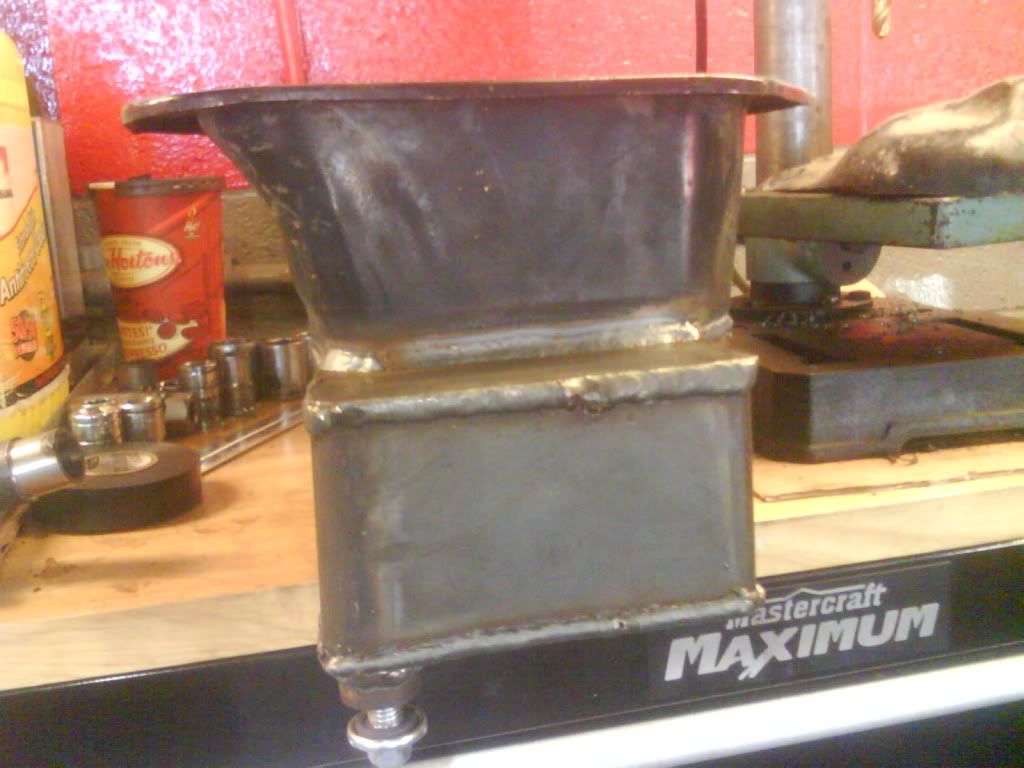 I'm thinkin' some offensive colour of green maybe!?