Post by gearheadeh on Aug 25, 2015 22:34:56 GMT -5

Gearheadeh your friendly local moderator paid me a visit this past July to have a look at what has become of my Justy.
It has been sitting in a field behind my workshop for almost 3 years. The grass and blackberry vines had completely enveloped the car it had been sitting for so long.
Gearheadeh took some updated pictures. I'm sure he'll post them up eventually. Needless to say, the car needs some clean-up and refinishing for sure.
He asked me to come back to my thread and post my Megasquirt maps for the community, so I've attached all the latest variations with this post.
Oh, and wouldn't you know it... I put a fresh battery in the car, and added fuel. The car started up first crank and drove itself out of that field. The parking brake cables were stuck a bit, but they soon loosened up after I worked them back and forth for a bit. A quick pressure wash, and back to streets! It drove just the same as it always has. Same rattles from sloppy engine mounts and all. I drove it for an hour boosting around with that noisy blow-off valve confusing people on the street.
This car just won't quit! (Though I suspect rust will win this one eventually).
Jeremy
subarujusty.proboards.com/attachment/download/648
Well, I can tell you that no winter sure makes a difference in how fast plantlife grows. Here is what a poor old Justy looks like after sitting for a bit: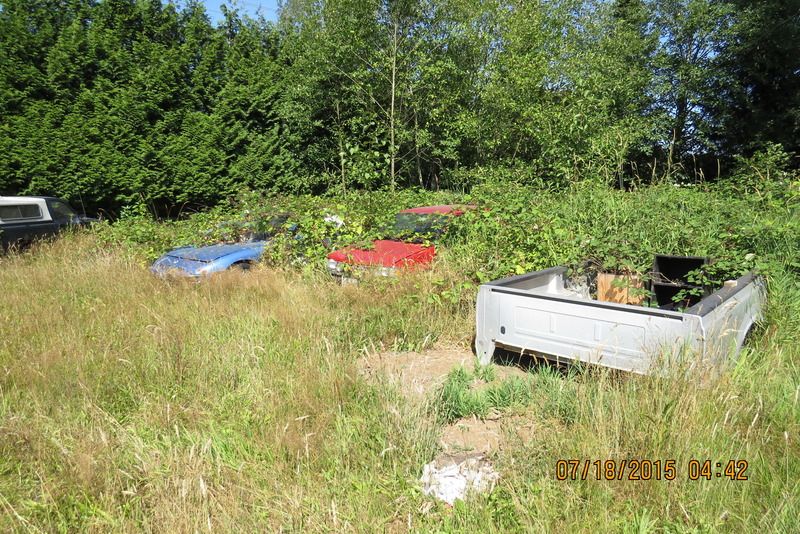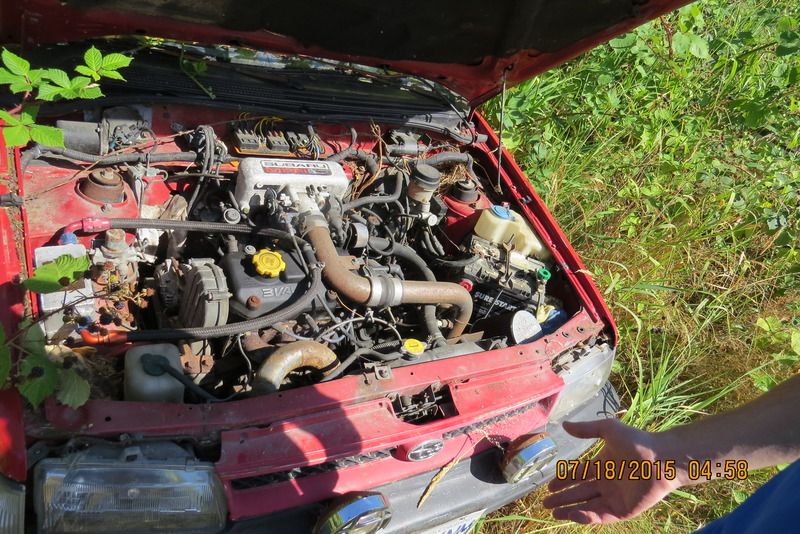 Amazing things these cars, sort of like the one on Utude that was half buried in a dirt bank, he cut open the hood to give it a boost and it started.
THANKYOU THANKYOU THANKYOU FOR POSTING THE LINKS TO THE MEGASQUIRT FILES, ALL 7 WORK AND ARE A TREASURE.